Prairie Heritage Farm in Conrad, Montana
"A diversified organic farm in central Montana.where the mountains meet the prairie. Loyal to local."
Overview of Organization:
Prairie Heritage Farm seeks to honor the heritage of the native prairie, Montana's agriculture, and natural diversity of both animal breeds and plant varieties. The farm is run and managed by the husband-and-wife team of Jacob and Courtney Cowgill, two native Montanans returning to their central Montana roots. Currently (summer 2009) the farm consists of 15 acres of field crops (wheat varieties and lentils), ¾ acre of vegetable production, and a 5-acre turkey pasture catering to 86 heritage turkeys.
Possible Intern Projects at Prairie Heritage Farm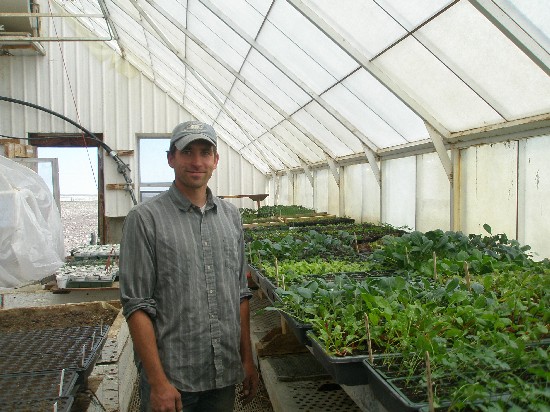 If you intern at Prairie Heritage Farm, you will be expected to help with the basic production tasks on the farm and will also be leading a "special project" that will be determined based upon your expressed interest. Some possibilities for such special projects include:
New crop production
Marketing (vegetable CSA, small grain CSA, Thanksgiving (turkey) CSA, Farmers Market)
Irrigation - rainwater harvesting project?
Monitor progress of experimental grains
Many other possibilities - you name it!
Internship Logistics:
Room and Board: rentals available in the town of Conrad
Stipend: not available through Prairie Heritage Farm
Minimum Age Requirement: none
Other Requirements: Non-smoking, required on-site safety training on farm equipment, could bring dog - but must get along with Lydia, queen canine on the farm.
Contact Information: